Are you looking to add new siding to your property? Are you search for something that offers a unique look? If so, you should consider going with ACM panels.
ACM panels are not only lightweight, low-maintenance, and durable, but they're highly attractive and customizable as well. Allowing for a number of different stylization options, they can transform the look of your entire property.
A Variety of Style Options to Choose From
ACM panels can be altered and fabricated to meet a variety of different aesthetic standards. We'll discuss some of the available style options below: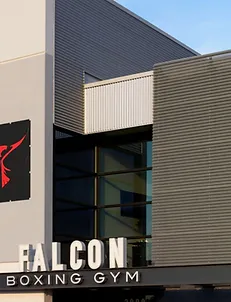 Standard
One option is to just leave the ACM panels as is. With this option, the ACM panels possess a completely opaque appearance, providing a smooth and consistent aesthetic over the entire property.
​
When using standard ACM panels, you have the option to either place them right next to each other or to leave space between each panel. Each option provides its own unique aesthetic, and it can have a big impact on the look of the property.
Perforations
If you want to furnish your ACM panels with some customization, you could opt to add perforations to their surfaces. These are small, closely positioned dots that leave the ACM panels open in select areas. They have no negative effect on the panels' functionality.
One option is to have these dots placed over the entirety of your ACM panels. Another option is to have them placed only in select areas. You could even use them to produce different geometric designs if you desire.
Lines
Another way to add customization to your ACM panels is to get creative with lines. Adding lines to the surfaces of your ACM panels will help to draw in passing eyes, providing depth to your building as a whole.
You could use parallel lines, intersecting lines, small lines, big lines, and otherwise. You could have these lines placed over the entirety of your ACM panels, or just on small portions of them. The possibilities are essentially endless. Call us to discuss your options!
Alternating Colors
ACM panels aren't just metallic. In truth, they're available in a wide variety of colors. If you wish, you could decorate your building by alternating the colors of your ACM panels.
This could be done in any pattern you choose. For instance, if you want to put checkers on your building with a red-black-red pattern, ACM panels would allow you to do so. On the other hand, if you want a large portion of your building to be black and a smaller portion of your building to be blue, it could easily be done.
Symmetrical designs, asymmetrical designs, and everything in between — it's all available to you. Just give us a call to discuss the possibilities!
Top-notch Functionality
ACM panels aren't just aesthetically pleasing. They also provide a great deal in the terms of functional protection.
Lightweight, fire-proof, waterproof, and durable, they'll thrive for decades and decades with only minor maintenance. Cost-effective and easy to install, they're an excellent siding material for commercial properties. If you're looking to make an improvement to your property, adding ACM panels would offer tons of value.
Customize Your ACM Panels Now!
Are ACM panels right for your property? Looking to customize your ACM panels? If so, Chicago Metal Supply has you covered.
We offer ACM panels in a number of different colors, and we can help with a variety of different customizations. Our goal is to create an ACM panel that is representative of your property and your property only.
Contact us today to start customizing!